Electrical

Air Conditioning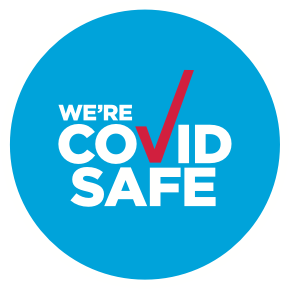 ELECTRICIAN NEAR YOU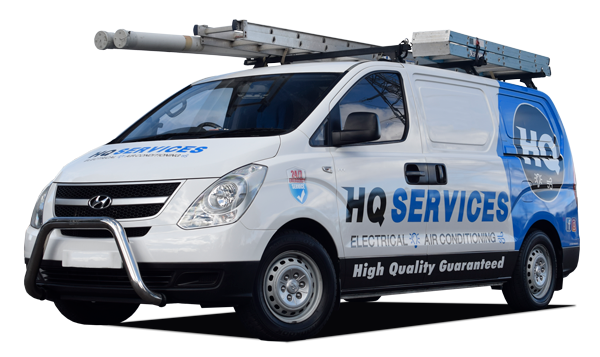 Spring Special

$50 OFF Today*

For electrical faults and diagnostics call out.

*Valid until 30 SEP 2021.
Lighting Service
At HQ Services we provide expert light installation and light switch wiring services Sydney residents can count on. Our licensed electricians are industry professionals that can help you find and install the perfect light to best suit your indoor or outdoor space.
Proper lighting in your home or business can have a dramatic impact on the space. From accentuating designs to providing ample light for work and daily activities, the right lighting can make a world of difference.
Our lighting service is fast and professional and will allow you to get on with your day. This service allows for different lighting solutions.
We can supply and install a range of lightning solutions that includes:
LED downlights and dimmers

Halogen upgrade

Light switches

Light wiring

Pendant lighting

Smart Home Service
HQ Services is a proud partner of PIXIE. PIXIE uses Bluetooth® Mesh to give you the ease of having a wired home. Because of the Bluetooth® Mesh, all products can communicate with one another without the need for additional wiring.
PIXIE is a Bluetooth Mesh product suite that allows you to monitor almost everything in your home, including lights, blinds, garage doors, fans, and appliances. Our HQ Service experts will help you design the perfect smart home solution for your home or office catered to your specific need.
Our Smart Home System is a quick and easy installation service; the PIXIE Smart Home products are professionally made and their teams are experts in the field and the HQ Services team are experts in installing PIXIE products in you home
Dimming Lights
Set the mood throughout your home, inside and out.
Switch Appliances & Fans
Switch appliances, lighting, pool pumps, heaters, blinds and more.
Save Energy - Create Timers
Save energy by creating automatic timers on all appliances, lights and fans.
Schedule Everything
You choose how automated your home is to enhance your living.
Groups and Rooms
Simplify control by slicing your home into rooms for fine tuning.
Scene and Moods
Set your home to meet your mood with a single button press instantly.
Tap the Wall Plate
Nothing to learn. Its what you're used to doing, just smarter.
Touch the Mobile Device
Full control of everything from anywhere with any device.
Talk to Your Home
Choose from 4 popular voice assistants which best suit you.

Surge Protection Service
If you live in or around Sydney, then you know all about the weather here. Unpredictable storms and ferocious lightning strikes can pose major risks to homes and businesses, causing damage of all kinds; including those from blackouts.
At HQ Services, we're here to help prevent the massive electronic damage that can accompany a blackout or power surge. Our Sydney team of electrical specialists can assess your location, needs and offer customized solutions for reliable surge protection built in your switchboard from:
Lightning strikes

Utility switching

Switching electric motors

And more…

Switchboard Services
How often do you think about your switchboard? Likely not very often, yet your switchboard is the main hub of your electricity, where safety switches and circuits meet power supply and distribution.
Few home and business owners spare a single thought for their switchboard outside of the occasional blown fuse, blackout, power surge or storm.
HQ Services would like to remind you that a well-maintained switchboard is imperative for your home or business's safety. Old, outdated, damaged or poorly maintained switchboards can lead to fire risks and constant trouble with unsafe fuses.
Our licensed and talented electricians are trained in switchboard efficiency, upgrades and reliable installations that last. We can repair, inspect, install, and upgrade switchboards to ensure your property runs efficiently.

Lighting Service
Switchboards are the heart of your home, but your wires are the veins and arteries. Although out of sight and out of mind, these wires are no less critical to a fully functioning, safe home.
Over time wiring can become damaged, outdated or incapable of handling the growing needs of your family or business. When this happens, the addition of new wiring or rewiring of the structure may be a necessary step.
Whether you have a new house under construction, need to add to your existing power structure, or need to upgrade the wiring in your home, HQ Services is here to help.

Safety Switches
Safety switches are essential for the wiring in your Sydney home. Not only are they compulsory by law, but they also dramatically increase the safety of your home and reduce residential electrocution accidents.
Often confused with circuit breakers, yet meant to be used in conjunction, safety switches constantly monitor the flow of power in your home. When an issue, or power leak, occurs, they snap the flow within milliseconds in order to mitigate any damage or injury.

Powerpoints
Power points are important, yet many homes and businesses (especially older ones) don't have enough to properly service the property and the needs of those who reside or work there.
In today's modern world we have more appliances and gadgets than ever before, all of which require power points to charge and operate them. In other cases, outdated power points may not be set up to handle appliances, utilizing double but not triple-prong outlets.
At HQ Services our team of electrical specialists offers a wide range of services, including powerpoint repair, upgrade and installation all around Sydney.

Safety Inspections Service
Responsible home and business owners in Sydney understand the importance of having a safe, efficient power system. To help you ensure that your home or business is running at its best, HQ Services offers professional electrical inspections customers can rely on.
Our comprehensive inspections cover a variety of points with your electrical systems, including but not limited to the following:
Assessing compliance with current government regulations

Checking for exposed wires, outdated wiring, or uncovered permanent wiring

Determining any electrical hazards

Evaluating electrical efficiency and distribution

Examining the power box, switchboard, and safety switches

Noting the location of smoke alarms and testing them

Scanning for DIY wiring

Testing power points and lighting

Fans
We offer a range of ceiling fan options for your home; either it be for inside or for an outside entertainment area.
We also have a range of styles and colours for you to choose from. Contact us to find out more information about the ceiling fans we provide.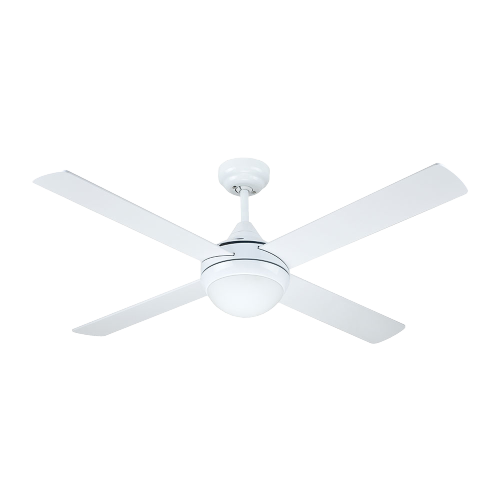 Our Electricians & Services Throughout Sydney
Our Electricians
Our Sydney wide electricians are professionally trained and have the qualifications to get the job you need done, done. Our electricians will assist you in any electrical needs and get the job done professionally and quickly with our contractors.
Find a Local Electrician in Sydney
Finding a local Sydney NSW Electrician you can trust, it shouldn't be a difficult or time consuming task. But as we all know, it so often is. Luckily, HQ Services have qualified Sydney electrician teams operating in all major Sydney suburbs, so finding an electrician has never been easier.
There are many reasons why you might require a HQ Services Sydney electrician to come to your home. Maybe you're settling down in front of your big screen Television after a hard day at work, all ready to watch your favourite show, when suddenly the screen goes blank and all the lights go out? Or maybe you've got a few of your closest friends coming over for a dinner party, and the oven no longer works, leaving the turkey underdone? Not to worry though. A quick phone call to our 24-hour Sydney electrician helpline, and one of our friendly local Sydney Electrician team will be around in no time at all to carry out the necessary diagnostics and repairs, and get you back up and running as fast as humanly possible in a short amount of hours.

Residential Electrician – Local, Reliable and Reasonably Priced Sydney Electrical
Our residential electrician Sydney NSW team are proficient at working on all types of residential properties, from the grandest waterside mansion in Kirribilli, to the smallest suburban bungalow in Paddington, or inner city apartment in the Sydney CBD; and we always ensure that our attention to detail and dedication remain the same, regardless of the size of the electrical job at hand. For us it is vitally important that every customer is treated like a member of the family, as we believe this is the only way to run a successful business. This goes a long way to explaining why our customers come back to us again and again, and proactively recommend our service to others friends who are in need of a local Sydney electrician.

Home Renovations – Why You Should Use a Qualified Sydney Electrician
If you're knee-deep in home renovation, you're going to need a qualified Sydney electrician on hand to help make sure the wiring and electrics are up to scratch. Or perhaps you are undertaking something on a smaller scale, like putting in your dream kitchen? If so, have you thought about who will wire up your appliances and install those chic new halogen spotlights you've been admiring? And do you even know if your existing electrical supply will be adequate to run that huge new top of the line stove and refrigerator you have on order? To answer these questions and more, simply call HQ Services located in Sydney NSW to discuss your requirements and obtain no-obligation quotation.

Moving Home Often Reveals Electrical Problems
When you move into a new home there is always something you'd like to change or make better with newer systems. Maybe you need an extra power point in the lounge room or a shaver socket in the bathroom? Or perhaps the existing fittings look tired and old-fashioned, and don't go with your interior design? If so, why not let our Sydney Electrician team introduce you to a range of contemporary alternatives to suit your budget and get your new home set up exactly as you want it, this would definitely bring your location back to life.
Plus with new renovation and refurbishments, we will work to your budget and use our many years' of electrical experience to walk you through the various options available to you. Advice that can save your many hundreds of dollars in the long run, if you get your electrical installation through HQ Services with our professional sydney electrical services in your metropolitan area.

Emergency Electrician Sydney 24/7 – All Sydney Suburbs & Metropolitan Electrical Locations
There's nothing worse than having your lights and power go down because of your electrical system. One minute everything is working, and the next you find yourself without air-conditioning, heating, TV and lights. When you realise that your fridge is defrosting and you can't so much as heat up some leftovers for the kids in the microwave, it's time to call the #1 Emergency Sydney Electrician.
At HQ Services, our electrical services are available 24 hours a day 7 days a week. And we're just around the corner from you.

Electrical Quotes – How Much Does it Cost?
At HQ Services we understand that in today's challenging economic climate, everyone is cost-conscious and looking to keep their overheads as low as possible. That's why we will always endeavor to provide accurate quotations to save you money on the electrical work you require.
Mount Druitt
Penrith
Prospect
Quakers Hill
Ropes Crossing
Saint Marys
Schofields
Seven Hills
St Clair
Woodcroft

Air Conditioning

Electrical Services

Commercial Projects