Surge Protection Installation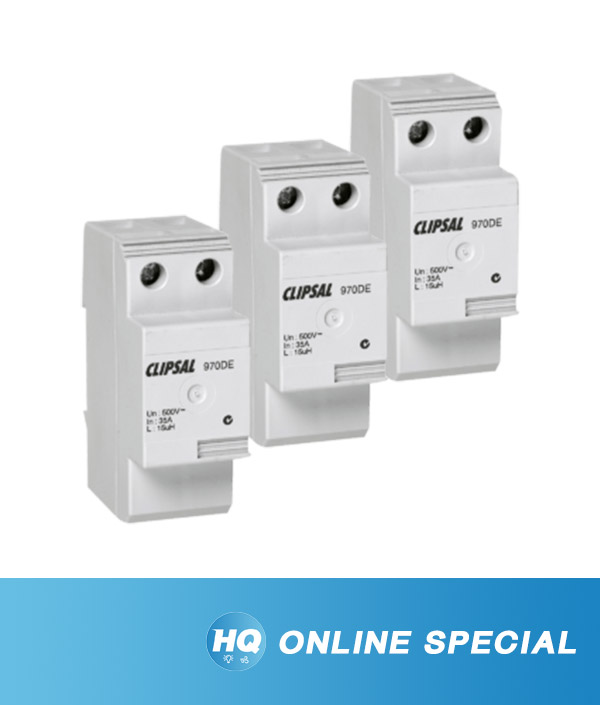 Surge Protector Special
Average Homes Have $15,000 Worth Of Assets To Protect
Get x3 Circuit Breakers Protected (additional on request)

Brand: Clipsal (Australian Owned)

3 Years Worksmanship Warranty

Offer Valid Until 31st October 2020

Supplied & Installed
Our Surge Protection Installation Service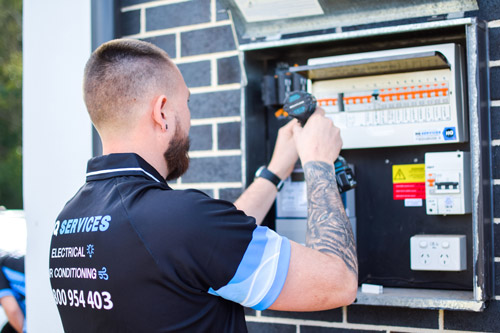 HQ Technician installing surge protectors in switchboard.
If you live in or around Sydney, then you know all about the weather here. Unpredictable storms and ferocious lightning strikes can pose major risks to homes and businesses, causing damage of all kinds; including those from blackouts.
AT HQ Services, we're here to help prevent the massive electronic damage that can accompany a blackout or power serge. Our Sydney team of electrical specialists can assess your location, needs and offer customized solutions for reliable surge protection built in your switchboard from:
Lightning strikes

Utility switching

Switching electronic motors

And more…
Protection your valuable assets before it's too late!
All You Need To Know About Power Surges

Sudden increases in voltage that substantially exceed 240 volts are known as a 'power surges.' These surges can have devastating effects on your wiring and all of your electronic devices and microchips, and can even lead to electrical shortages and fires. Computers, microwaves, phones, televisions, and other appliances can be strained, compromised, and even destroyed.

While lightning strikes are a natural form of a power surge, they can also be caused by issues such as faulty wiring, downed power lines, damaged transformers, and heavy-duty appliances like refrigerators.

Toggling high-power electrical appliances or equipment can be very demanding on your wiring, and a surge may occur.

Surge Protection Installation: Protect Your Entire Home or Business

When our clients hear the term 'surge protectors,' they often think of the multi-outlet power boards you can buy at just about any store. When we use the term, however, we're referring to something much more heavy-duty: a surge protector for your whole home or office building. This protects all of your appliances, devices, and wiring in the event of a power surge.

Wired directly into your switchboard, a whole-home surge protector catches any surge before it has a chance to travel through more of your wiring, mitigating any damage.
Power on with Full Protection from HQ Services
You need protection you can rely on; HQ Services is here to help. With twenty years of combined experience, we've got the knowledge and the know-how to keep your sensitive devices safe, from the wickedest weather to a worn and torn wiring system. (And hey, we do electrical rewiring, too!) .

Air Conditioning

Electrical Services

Commercial Projects